Amber Heard is cast in 'Justice League' and 'Aquaman' as Hera. God is Good.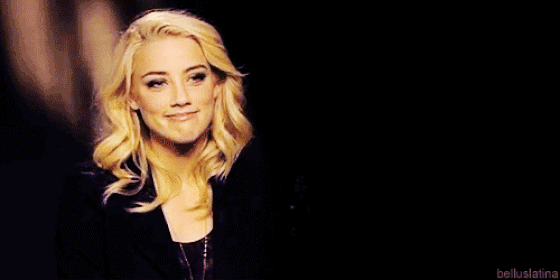 Amber Heard has been cast into the DCU? I was going to see the movies anyways because I'm a loser fanboy but gosh — this gets the old fanboy loins a boiling.
Though Justice League is still over a year away, Warner Bros. is moving quickly on their big two-part superhero adventure. The studio is already casting the project and has signed Amber Heard to star as Mera, Queen of Atlantis and wife of Aquaman, in both Justice League movies and the solo Aquaman film.

While it may seem like Justice League, Part 1 is still a ways off, Variety reports Warner Bros. and Zack Snyder are looking to begin filming on the first installment this April, just one month after Batman vs. Superman opens in theaters. While Heard won't be making an appearance in that film, the other members of the Justice League — Aquaman, Flash and Cyborg — are expected to have some level of appearances.

Here is what the official DC Comics bio says about Mera, who is something as a Daenerys Targaryen of the seas.

She rules the seas alongside Aquaman, one of the most well-known heroes in the world, and stands as one of the most powerful women in the DC Universe. Her name is Mera and you don't want to get on this quick-tempered beauty's bad side because she won't hesitate to kick your butt across all seven seas.

Heard will join Jason Momoa, Ben Affleck, Henry Cavill, Gal Gadot, Ray Fisher and Ezra Miller in the upcoming Justice League films, which will be directed by Zack Snyder. Furious 7 director James Wan handling the solo Aquaman film.