Darren Aronofsky's next movie stars Jennifer Lawrence and Javier Bardem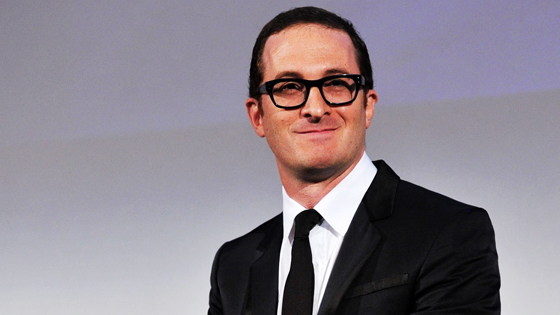 I was pretty goddamn high on Darren Aronofsky for a hot minute. Then he did Noah, after toiling away on it forever. And I was like "eh" and I was like "no thanks" and my brain was like "I guess I'm going to forget you for a bit" before it did just that. But now the director is gearing up for a new project, and I'm beginning to recall how much I fuck with his pre-Noah filmography.
Darren Aronofsky has laid low since the mixed reception for his Biblical epic Noah, but now he's ready to kick into high gear once more. His untitled next project is moving full speed ahead, with Javier Bardem and Jennifer Lawrence on board to star and Paramount set to distribute. 

Variety reports Bardem is in talks to co-star with Lawrence, who's been attached to the untitled picture since fall. Bardem was one of several actors under consideration for the male lead, but he became the frontrunner after Idris Elba signed on to lead The Dark Tower. Lawrence was always Aronofsky's top choice.

Paramount Pictures, who picked up the project after New Regency passed, is releasing. The studio previously distributed Aronofsky's Noah, which flopped in the U.S. but did decent business overseas for a worldwide total gross of $362 million. Aronofsky's Protozoa Pictures will produce along with Scott Franklin and Ari Handel. The plan is to shoot this spring for release in 2017.

The new movie, which is written by Aronofsky, follows "a couple whose relationship is tested when uninvited guests arrive at their home, disrupting their tranquil existence." That description is so simple and vague that it could really lend itself to any kind of story, but given that this is an Aronofsky film we're going to go ahead and guess that things get pretty dark and disturbing. And also that at least one of the characters will turn out to be way too obsessed with something.