Poe Dameron Body Pillows are coming; The uh, *Something* Awakens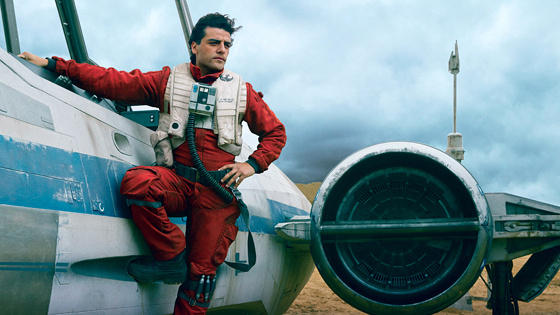 I love living in a Universe where Poe Dameron body pillows are a real thing. Like, really real. I'll take two – one for the wife, one for me (though, I think she'd prefer a General Hux variant).
Considering the sheer volume of fan art, fan fiction and memes devoted to Poe Dameron fromStar Wars: The Force Awakens, whether by himself or with Finn ("Pinn" or "Foe," as they're known), it probably shouldn't be surprising that Oscar Isaac's X-wing pilot has inspired his own body pillows. Should it?

Created by Brilcrist, the pillows spotlight two sides of Poe (two sides of his character, not his body): the disheveled Poe, still wearing his pilot uniform (well, most of it), and the roughed-up Poe, bound in handcuffs.

While that may seem like an impossible choice, you have until Jan. 15 to make a decision; that's when the pillows will go into production. For more information, such as pricing, contact Brilcrist through her blog.