'Daredevil' Season 2 Photos: A Church, A Woman, A Punisher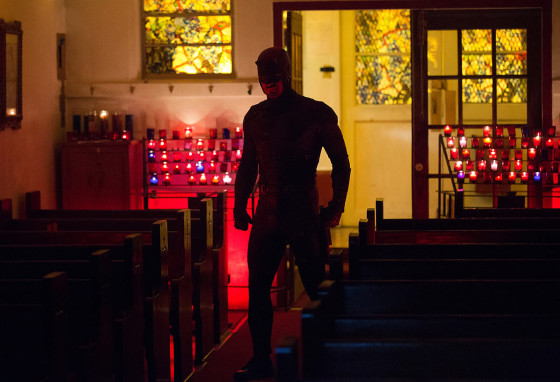 More Daredevil! More Daredevil!
On the heels of several new photos from "Daredevil" season 2, Netflix has released a handful new hi-res pictures from set. The new snapshots feature Jon Bernthal's Punisher making some dubious purchases, Daredevil in a church, a full shot of Daredevil's costume in daylight, some new looks at Foggy and Karen and more.