Jared Leto's The Joker revealed on 'Empire Magazine' cover as sweatpants-boner Hot Topic nerd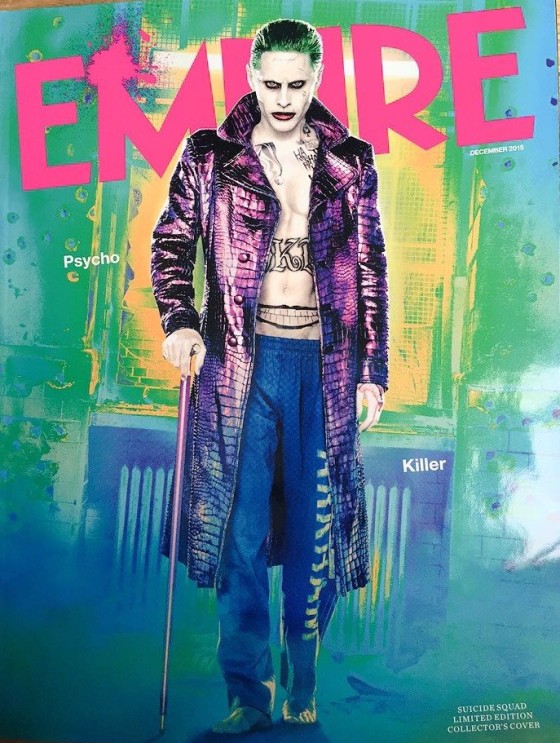 That's all I really have to say about this picture. Feel free to add your own thoughts, though.
We haven't seen a new image of Jared Leto as The Joker since the "Suicide Squad" trailer was released in July.

Now, Empire magazine has revealed a new limited-edition December cover featuring our first full look of Leto in one of his Joker outfits.

It's interesting.