'The Revenant' Poster: DiCaprio slept in a carcass (to get an Oscar, obvi)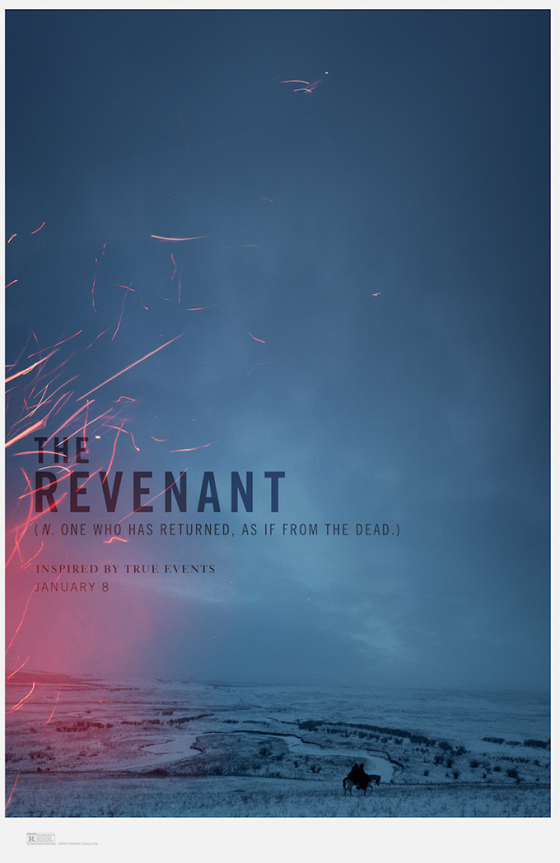 The Revenant is probably my most anticipated movie of Q4, outside of that one Forceful release. And man, do the tales surrounding the movie continue to be outstanding.
 is a massively popular, accomplished, and respected actor, but there is still one thing that eludes him: an Oscar. Nominated three times for Best Actor, and once for Best Supporting Actor, DiCaprio has yet to walk away with a statue to call his own, but he's really going for it in Alejandro G. Inarritu's "The Revenant," as he explains to Yahoo Moviesthe arduous conditions he was put through for the movie.

"I can name 30 or 40 sequences that were some of the most difficult things I've ever had to do. Whether it's going in and out of frozen rivers, or sleeping in animal carcasses, or what I ate on set. [I was] enduring freezing cold and possible hypothermia constantly," he said. "I certainly don't eat raw bison liver on a regular basis. When you see the movie, you'll see my reaction to it, because Alejandro kept it in. It says it all. It was an instinctive reaction."

However, the new poster for the film chooses wisely to evoke the beauty of the landscape in which the revenge tale takes place, rather than the raw brutality we're likely to see. "The Revenant" opens on Christmas Day in limited release.