Spielberg says he's making 'Indiana Jones 5' with Harrison Ford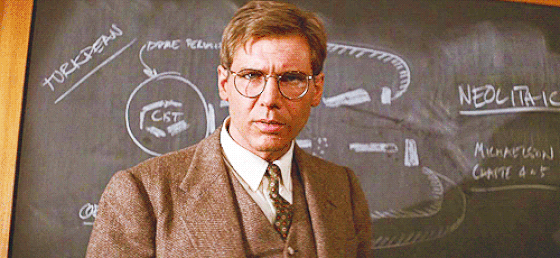 I guess we ain't getting an Indiana Jones relaunch after all. Spielberg has let slip that he's probably going to be making Indiana Jones 5, and he's bringing his boy Harry Ford along for the ride. Now, uh, just don't let Lucas have a hand in it. Like, give him an Executive Producer credit or something. Whatever it takes. To keep him away from the script.
This week, Steven Spielberg rolls out his crisply crafted spy thriller "Bridge Of Spies," but for those who prefer the director in blockbuster mode should fear not. Next year he'll drop the Roald Dahl adaptation "The BFG," and on deck is "Ready Player One." After that? Who knows? While the director always has a half dozen options on his plate, recent comments are raising alarms of excitement around the interwebs, as Spielberg has suggested he'll go one more round with a beloved franchise.

Chatting with Yahoo! Movies, the director weighed in on the picture count between Tom Hanks and Harrison Ford, and ventured he had to balance things out. "Now, I'll probably do an 'Indy 5' with Harrison, [so] it'll be five for Harrison, four for Tom, " he said. "I've got to make another one with Tom, [so] that'll be five for Tom, five for Harrison. And I think I'm going to leapfrog that way for the rest of my career. With Daniel Day-Lewis in everything else!"

While his words can't be taken for anything close to confirmation, they suggest that those reboot rumors were premature.  It's also worth remembering there was chatter about another 'Indiana Jones' installmenthitting the big screen in 2018. That said, Lucasfilm has long stated that right now the focus is solely on getting the "Star Wars" franchise fully up and running, so file all of this under Maybe Possibly. But Spielberg redeeming himself for "Indiana Jones And The Kingdom Of The Crystal Skull," might be nice to see.