Jamie Foxx joins Edgar Wright's next movie, 'Baby Driver'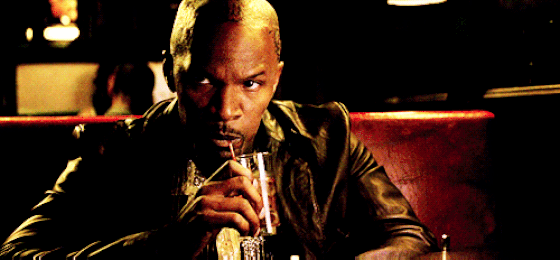 Crap! I haven't really been paying attention to Edgar Wright and the development of his next flick, Baby Driver. So while today's news is that Jamie Foxx has joined the production, it's also alerted me to what is a pretty dope cast. And interesting premise!
For those of us who are disappointed that we'll never get to see Edgar Wright's version of Ant-Man, there's a silver lining: Edgar Wright doing his own movie with no one from Disney meddling in it. The film is called Baby Driver, currently scheduled for March 2017, and Jamie Foxx has just joined the cast, alongside Ansel Elgort and Lily James, reports Deadline.

The film follows a crime boss who coerces a young, talented getaway driver to work for him. Elgort pays the driver, who relies on the beat of his personal soundtrack to be the best. He must face the music when a doomed heist threatens his life, love and freedom.

Well that sounds delightfully bizarre. It's hard to say from that brief description, but I'm envisioning a Hot Fuzz-esque homage to car-porn films like Drive, Bullitt, or Getaway, starring Selena Gomez. In Scott Pilgrim and The World's End, Edgar Wright proved he can do fist-fight choreography better as a (semi) joke than most action directors can do for serious, so I'm excited to see what he can do with the car chase.