'Luke Cage' has cast Simone Missick as "Misty Knight", 'Iron Fist' tie-in get?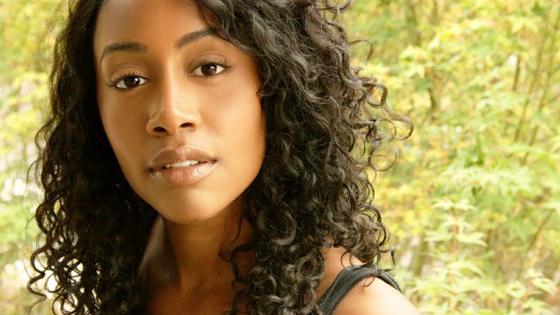 Luke Cage has its futzing Misty Knight! And its Simone Missick! I am, quite truthfully, unfamiliar with the aforementioned Missick. How about you?
Just a few scant hours ago, Marvel's Netflix Luke Cage cast a key villain, and already the Hero For Hire has a major new ally to balance the scales. Simone Missick has been cast in the role of Marvel's Misty Knight, a super-powered detective in her own right, and potentially our first link to Netflix's Iron Fist series.

Deadline reported news of Missick's casting, clarifying that the "Missy" described in casting calls as "a woman with a strong sense of justice" actually referred to Misty Knight. In the comics, Misty is noted as an exceptional NYPD detective who loses her arm to a bomb blast, and is granted a super-strong bionic replacement from Iron Man himself, Tony Stark.

Not only that, but the character goes on to found her own detective agency in "Nightwing Restorations" alongside the deadly Colleen Wing, and eventually finds herself romantically involved with Danny Rand, better known as Iron Fist. The character has also clashed with Steel Serpent in the comics, whose presence was foreshadowed in Netflix's Daredevil series, and will likely play a role in Iron Fist.

Thus far of Netflix's Luke Cage, we know that Mike Colter will first debut the character in an unspecified number of Jessica Jones episodes (already seen to be super-durable as well), before headlining his own series in 2016. Alfre Woodard will play the villainous "Black Mariah," alongside Sons of Anarchy vet Theo Rossi as "Shades" Alvarez, while Marvel menaces  "Diamondback" and "Cottonmouth" have also been rumored to appear. Rosario Dawson has also been confirmed her reprise her go-between character of Claire Temple, who herself originated in Marvel comics as a love interest of Luke Cage.