'Fallout Monopoly' is a real, official thing. Dropping in November.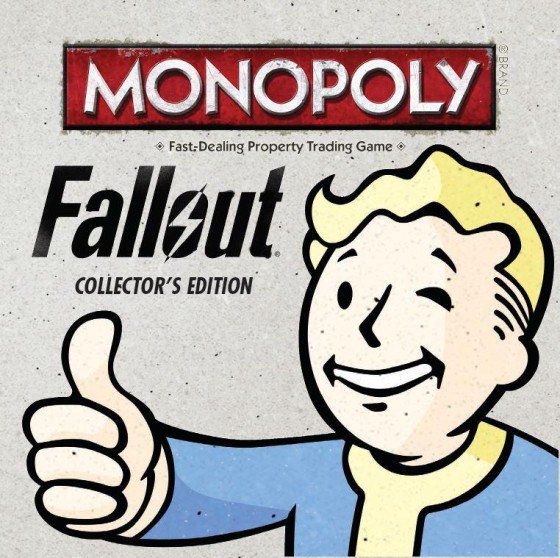 Fallout 4 ain't the only wonderful, Fallout-based product dropping in November. No, no. Bethesda has also announced that there will be a Fallout-themed edition of Monopoly hitting the shelves.
Bethesda has officially confirmed a special edition of Monopoly themed around the hit Fallout franchise is set to be released later this year.

The Fallout Twitter announced the game, withShackNews reporting Monopoly: Fallout Collector's Edition will be released in November to coincide with the launch of Fallout 4 and will include locations from all games in the series. It will be a GameStop exclusive in the US – we're waiting to hear on other territories.

Some among you may remember a couple of years ago, a Fallout fan made a version of Monopoly for his wife's birthday, earning +150 Husband Skills points in the process and making us all green with envy.

Along with changing up the standard Monopoly playing peripherals, he also revealed that his version tinkered with the rules to introduce things like levels and perks. Will the official version do the same? We'll have to wait and see.