'Deus Ex: Mankind Divided' gets February 2016 release date and "tiered" preorder bonuses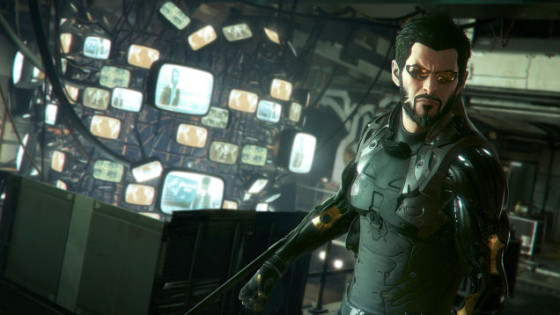 Oh dear. Preorder gaming promotions have leveled up. Evolved. Let's scratch for the moment the fact that I'm very excited for the next Deus Ex. Instead, let's focus on what could be a truly nefarious (albeit sadly rewarding) preorder scheme launched by Square Enix.
While announcing the release date for the game — it's Feb. 23, 2016 by the way — Square Enix is also trying something new with its Deus Ex: Mankind Divided preorder system, introducing tiered rewards based on the number of preorders placed for the game across retailers "in select countries."

Players who preorder the game can register at augmentyourpreorder.com and, as the overall goals for the preorder campaign increase, so do the reward tiers. It's a bit like Kickstarter, but you're buying a game that will be completed and released with or without your money; instead, all you're contributing to is a bit of promotional theater.

The Augment Your Preorder initiative starts today at Tier 1, which gives preorder customers a choice between three load-outs; Tier 2 gives customers a choice between a digital art book or a soundtrack sampler; Tier 3 will unlock a mission called "Desperate Measures"; Tier 4 gives customer a choice between a digital comic book or a novella (that's like a comic book without pictures). Most notably, perhaps, is the final tier which, if reached, "the game will release four days before the official release date." Presumably, that early release will be available to everyone, whether they've preordered or not, though we're checking with Square Enix to verify.