Cliff Bleszinski's next FPS is 'LawBreakers' with his new studio Boss Key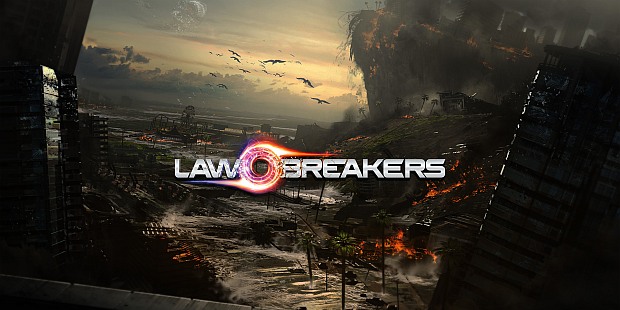 Cliffy B has finally revealed the game his studio and he have been working on for nearly two years. Motherfucker is called LawBreakers, and it sounds like a wonderful throwback to the arena shooters of old.
LawBreakers is the new name of Boss Key Productions' Project Bluestreak, the company revealed on a Twitch livestream today.

Boss Key kicked off the stream with a CG teaser showing off a futuristic universe in which government testing on the moon's surface causes a catastrophe that breaks gravity on Earth. The people of Earth moved past the event, and things were fine for a while, until gangs of "lawbreakers" came to America and "flooded the streets with narcotics and war." Law enforcement agencies then teamed up to fight these outlaws.

Following the teaser, Boss Key co-founders Cliff Bleszinski and Arjan Brussee provided more details on LawBreakers. The game pits two groups against each others, the "law" and the "lawbreakers," in five-on-five matches. LawBreakers has three key pillars, according to Bleszinski: "gangs, guns and gravity." It has roots in fast-paced arena shooters, and players will be playing with gravity and using tools like grappling hooks to the extent that "you can essentially make the ground lava," said Bleszinski.

Bleszinski and Brussee founded Boss Key Productions in July 2014, and the studio announced its first game, Project Bluestreak, a free-to-play arena shooter that will be published by Nexon America.