Channing Tatum officially *is* Gambit. Sorry, those previously rejoicing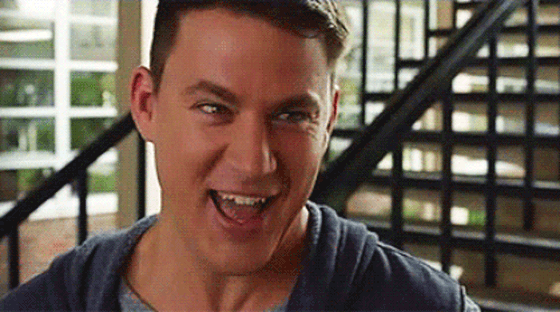 Channing Tatum is Gambit. He is not-not Gambit. Despite reports earlier this week.
Just a few days ago, fans looking forward to seeingChanning Tatum join the mutant ranks of the X-Men with the spin-off Gambit got some bad news. The Magic Mike and 21 Jump Street star was considering dropping out of the project set up at 20th Century Fox.

But we can all breathe a sigh of relief now as Tatum has officially closed his deal to play the title role in the X-Men spin-off, though negotiations did get a little shaky there for a bit. Find out more about how Channing Tatum signed on forGambit below!

THR has the breaking news, and they even say that Gambit was barely in any real danger, mostly because Tatum had already invested so much in playing the mutant, including appearing at Comic-Con last month. But what was holding the deal back was figuring out just how involved Tatum would be in the rest of the X-Men universe, as well as a backend deal for compensation (the latter is likely the more key culprit).

But with regards to how Gambit fits into the X-Men universe, the trade reports the studio sees the kinetically charged mutant as becoming a new anchor in the X-Men film franchise, not unlike Hugh Jackman as Wolverine in nearly all of theX-Men movies, except First Class where he only had a cameo.

The studio is hoping Tatum will be someone who plays a key role in future X-Men films as well as leading his own franchise. And if it turns out to be like Jackman's time spent as Wolverine, a role that has spanned 15 years and seven movies (with two more on the way), then Tatum wanted to make sure the deal was to his liking.

This could be a risky move for Fox, because while Tatum has a sizeable fanbase, Magic Mike XXL wasn't the huge hit that many thought it would be. It arrived with what seemed to be a promising box office debut, but it fizzled out rather quickly. Though maybe combining Tatum's appeal with the following that X-Men already has will deliver what the studio wants.