Paul Pope's 'Battling Boy' movie adaptation lands 'Feast' director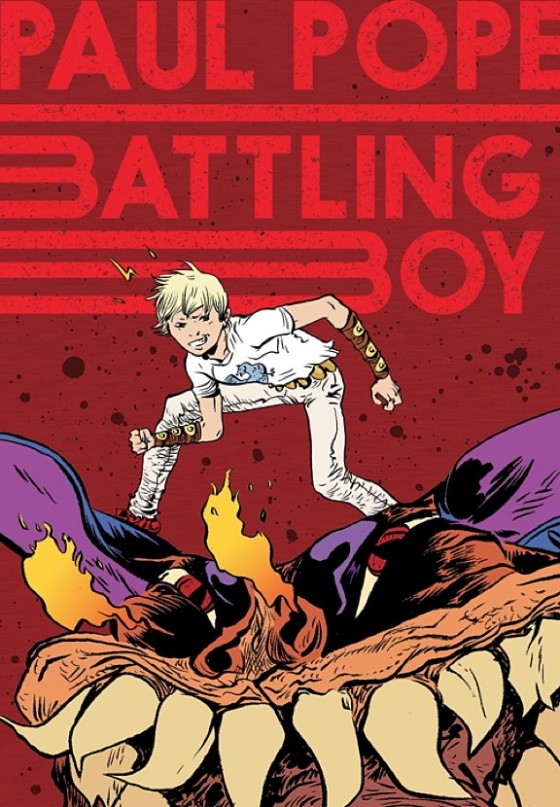 Paul Pope's Battling Boy is pretty neat. All like, seventeen pages or whatever of the first half that have dropped. Still waiting, Paul! Still waiting for the second half. But anyways. If we're not getting news about the GCN component of Battling Boy, at least we are learning about the movie.
Paramount Pictures has tapped Patrick Osborne, director of Disney's Oscar-winning animated short "Feast," to helm the long-planned adaptation of Paul Pope's 2013 graphic novel "Battling Boy," The Tracking Board reports.

Osborne indirectly confirmed the report, retweeting the article, and thanking animator Ian Brauner "for turning me on to Paul Pope's incredible 'Battling Boy.'"

The studio acquired the film rights in 2008 for Brad Pitt's Plan B Entertainment.

Published by First Second Books, Pope's superhero/fantasy opus centers on on the 12-year-old son of a war god who's sent by his father to rid Arcopolis of monsters after Haggard West, the previous protector of the continent-sized city, is assassinated.

The graphic novel spawned two spinoffs, "The Rise of Aurora West" and "The Death of Haggard West."

An animator whose credits include "Wreck-It-Ralph," "Tangled" and "Paperman," Osborne made his directorial debut with the six-minute "Feast," which premiered last year with Disney's "Big Hero 6."

According to The Tracking Board, David Gordon Green and Josh Parkinson co-wrote the latest version of "Battling Boy," following drafts by John Gatins and Alex Tse. The studio is searching for a new writer to deliver what's described as "a more comedic approach and 'punk rock' vibe.