Tao Okamoto is playing Mercy Graves in 'Batman v Superman'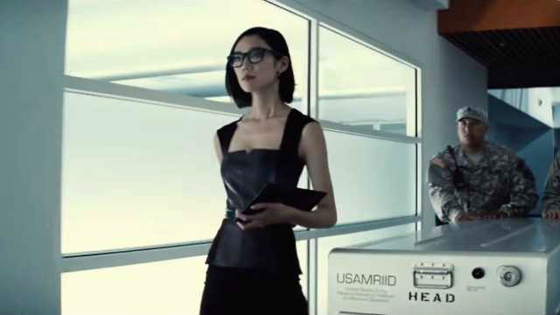 Like. Am I just losing my mind? How the fuck do I have no idea who Mercy Graves is, within the SuperGuy lore?
In their latest installment, DC All Access broke down the trailer for "Batman v Superman: Dawn of Justice" and confirmed that Tao Okamoto will play Lex Luthor's (Jesse Eisenberg) body guard Mercy Graves in the upcoming film.

Graves first appeared in "Superman: The Animated Series" in 1996, before making her transition over to comics. She is frequently portrayed as Luthor's assistant as well as body guard. The video also confirms that she has Zod's body in tow, which what looks to be military clearance. What Luthor and the military have in store for Zod's body, however, is yet to be seen.