Report: Channing Tatum may be leaving the 'Gambit' movie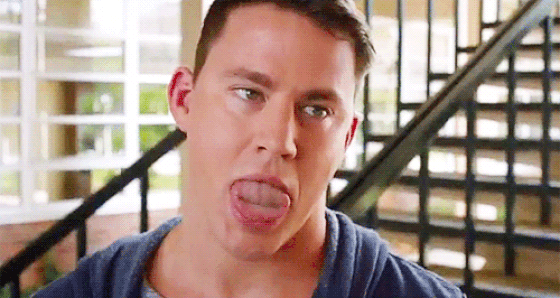 Wait — what? Like, I didn't even find myself excited for Channing Tatum as Gambit (despite enjoying him as an actor). And now news hits that he is leaving, and I'm…sad? What's going on in this world. With this film. Which had already debuted Tatum at ComicCon. With my heart. Which had set itself (or so I thought) on "Tatum ain't my Gambit" rather definitively.
Channing Tatum's "Gambit" deal is in jeopardy of falling apart and he is planning to exit the comic book project at 20th Century Fox, an individual with knowledge of the situation has told TheWrap.

The studio had been in the process of testing young actresses to star alongside Tatum, including Lea Seydoux, but insiders suggest that director Rupert Wyatt will soon have to find a new leading man.

It is unclear whether Tatum and his producing partner Reid Carolin plan to remain involved in a producing capacity, or whether Simon Kinberg and Lauren Shuler Donner will move forward on their own.

Representatives for 20th Century Fox and Tatum could not immediately be reached for comment.

One individual close to the project told TheWrap that Tatum's reps are still in active discussions with the studio but acknowledged that "something is up." The situation will have to be resolved quickly, as "Gambit" is slated for release on Oct. 7, 2016.