First Official 'Ghostbusters' Cast Photo With Costumes+Everything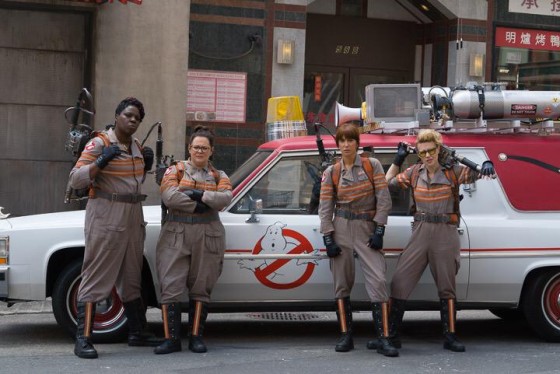 I'm feeling it.
Here it is. We've seen the costumes and proton packs from the new Ghostbusters, directed byPaul Feig. We've seen the film's new ride, and paparazzi photos have shown the cast — Melissa McCarthy, Kristen Wiig, Kate McKinnon, Leslie Jones — on set. Now there's an official image of the Ghostbusters crew all geared up to unleash some dangerous tech and throw a few ghosts into traps. It's great, have a look below.

Paul Feig tweeted the image.