Rumor: Bryan Singer wanted for 'Fantastic Four' sequel to set-up 'X-Men' crossover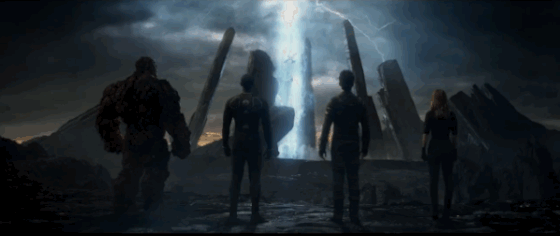 Fox wants Bryan Singer to helm the Fantastic Four sequel, in an effort to set-up the franchise's crossover with the X-Men. Shoutout to Fox for not really giving a fuck about how FF is received, and just marching forward. Determined to make that Shared Universe dollar, banking on X-Men's caretaker to lay the groundwork.
Take this rumor with a big heap of salt, but it's one that doesn't seem implausible: after helping to revitalize the X-Men franchise he started with 20th Century Fox, Bryan Singer is apparently their choice to direct the Fantastic Four sequel. This would lend credence to recent rumors that Fox is looking to set up an X-Men and Fantastic Four crossover film down the line.

The rumor originates at This Is Infamous, and to reiterate my earlier statement, let's approach this one with a healthy dose of skepticism. That said, if the rumor proves true, it does make sense. The report states that 20th Century Fox wants Singer to direct the Fantastic Four sequel after X-Men: Apocalypse, but it does not state that there have been legitimate discussions, much less negotiations.

Singer returned to the X-Men franchise after Matthew Vaughn's successful First Class, and he delivered a rather solid and enjoyable outing with X-Men: Days of Future Past. Apocalypse appears to be similarly promising, and with Josh Trank definitively out of the Fantastic Four picture, the studio needs to find someone for their planned sequel — it's already scheduled on their release date calendar, although the reality of a Fantastic Four sequel (obviously) depends largely on the commercial and critical reception of Trank's film.

If that film fails, it'll be a long, long time before Fox goes back to the drawing board to reboot the franchise again — though I doubt they'd want to do that after two failed outings, should Trank's film prove underwhelming.