Paul Thomas Anderson writing and maybe directing 'Pinocchio' for Robert Downey Jr.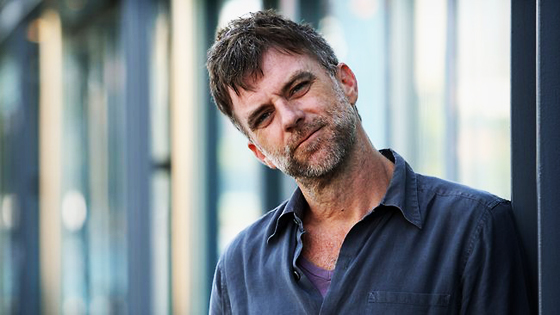 Woah. This, this is a bit of an interesting development. Like, what Universe are we in? And can I get back to Earth-Prime? Or maybe where shit like this exists is somewhere where I want to be.
For his past couple of films, Paul Thomas Anderson has very much followed his own idiosyncratic path, even if the box office rewards or awards season success didn't follow. Together with Joaquin Phoenix, he explored the nature of man versus animal in "The Master" and the blissed out vibes of a changing era in "Inherent Vice." So what's PTA's next move? Making a live action kids' movie, of course.

Wait… what?

THR reports that the director is taking a page from fellow auteurs like Noah Baumbach ("Madagascar 3"), Alex Ross Perry ("Winnie The Pooh") and David Lowery ("Pete's Dragon") and is set to convert a 19th century Italian folk tale turned 20th century animated classic into a fresh new blockbuster for the 21st century. PTA will be rewriting the long developing "Pinocchio" for his pal Robert Downey Jr. with an eye to direct, with the movie set up over at Warner Bros. (Disney has their own competing project in the works).

RDJ has been trying to make this movie forever, and at one time Ben Stillerwas lined up to helm, but that version never got off the ground. And while plots details are still not being divulged, the actor previously described it thusly: "I was just thinking about Geppetto as a cross between Jake LaMotta and Chico Marx. It's such a vital story, but it's really about this working-class weirdo who invests this inanimate object with all of the qualities he doesn't have. I'm just crazy about the idea…. To me, a wooden boy is a real boy who doesn't feel like he's acknowledged."

PTA will be redoing the draft by Michael Mitnick ("The Giver"), and teaming with RDJ is no big surprise. While the actor has played down that he was ever up for the lead in "Inherent Vice" as rumors suggested, he's long admired the filmmaker. "I'm really fortunate that, first and foremost, I'm friends with PTA. And he is so much more than a filmmaker. He's just someone that you go, 'If I could spend a big chunk of every day with this guy, then I'd be a better person,' " he said earlier this year. And it looks like that'll happen.