'Guardians of the Galaxy Vol. 2' is the official title of 'Guardians' sequel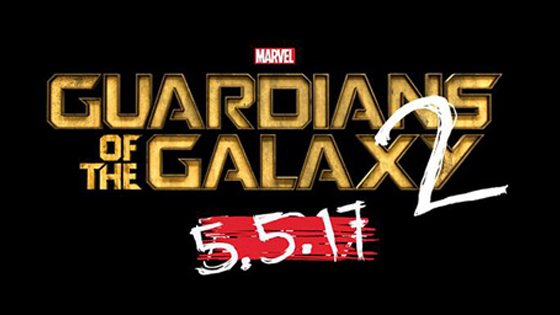 The title! Good call, fitting in thematically? Or! Bad call, milking the novelty of the mixtape to death? What do you think? 'Cause I don't know.
After quite a bit of fan speculation, writer and director James Gunn officially revealed the title of his much-anticipated follow-up to last year's Marvel Studios cosmic adventure, Guardians of the Galaxy. The May 5, 2017 will be called Guardians of the Galaxy Vol. 2.

"Yes, the official title of the sequel to Guardians of the Galaxy is Guardians of the Galaxy Vol. 2," Gunn just posted to his official Facebook page. "Kevin Feige recently let the title slip while doing Ant-Man press, which I'm really happy about because God knows I've let more than one thing slip accidentally while chattering away on this FB page. Also, hats off to some intrepid fans who figured out the title a couple of days after I posted the cover page. More than one person guessed 'Guardians of the Galaxy Vol. 2′ – I wanted so badly to give you props at the time, but knew I had to wait."

Guardians of the Galaxy Vol. 2 will once again feature Chris Pratt, Zoe Saldana, Dave Bautista, Vin Diesel, and Bradley Cooper as unlikely heroes who must team up in order to defeat a cosmic force of epic proportions.