Kevin Wada takes Natasha Romanoff into the couture!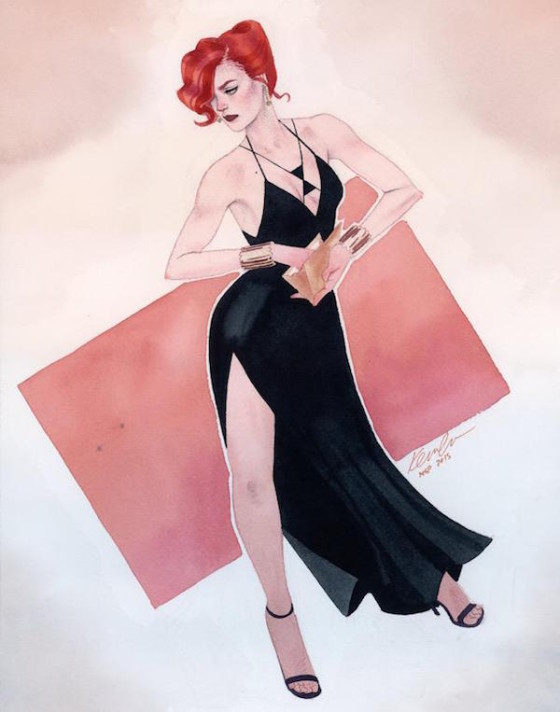 Not only is artist Kevin Wada is both incredibly talented and awesomely humble, but he manages to capture some of our favorite characters in moments that are unique. His recent Black Widow took my breath away.
My favorite part of his tweets are the numerous artists that pop up in the replies. It's cool to see the admiration they all have for each other.