'X-Men: Apocalypse' Non-News: Hugh Jackman is appearing, Ian McKellen ain't.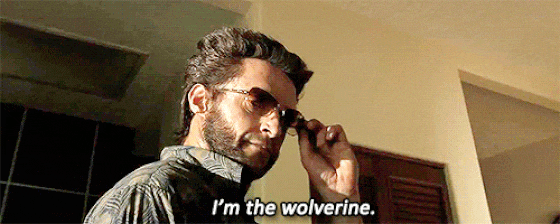 One stalwarts of the X-Men Movie Universe will be making an appearance in the next X-Flick, and one won't. And I'm not bummed about who is and who isn't.
So, what will Hugh Jackman's final days playing The Wolverine look like? Well, rumors are already swirling and being debunked (that chatter about the storyline for "The Wolverine 3" involving an older Logan has been denied), but as you might expect, the actor will hang around the rest of his X-men pals one more time.

Brooklyn leather goods company Kika NY spoiled the news of Jackman's appearance in "X-Men Apocalypse" in a now deleted Instagram post that read: "We were just asked to make a special duffle backpack for Hugh Jackman who is filming the new X MEN movie in Montreal. We started sketching-The bag will be ready next week- we will keep you posted!" I kinda secretly hope Logan is going back to college or something.

Meanwhile, don't look for Magneto in 'Apocalypse.' Ian McKellen shot down any talk that he'll be popping up in the movie. "I haven't heard [the rumors], I don't think I am, no, no, they are currently making the film and I'm not in it," he told Digital Spy.