Monday Morning Commute: ReAugment Your Proto-Body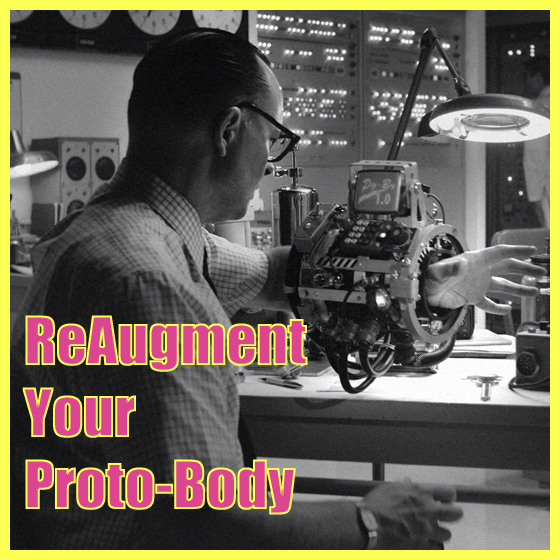 Welcome back to Monday Morning Commute! Missed it last week. Was away. Being on a "honeymoon" with the "love of my life" doing "cool things." Naw — I'm just fucking around. It was pretty fantastic. But here I am. A year-and-a-half journey has come to its end and now SAM-OMEGA and I "on to the next chapter of our life", which hopefully doesn't "cost thousands upon thousands of dollars" to live out like the previous one.
Anyways, it feels great to at least be temporarily slipping back into normalcy. According to the Daily Planner, buying a house comes next. This is cool, and I guess I'm looking forward to it? But I'm also looking forward to a lot of other stuff this week too (SEGUE), and I'd like to enumerate them for you.
When you're done checking out my poor taste, share what you're enjoying/anticipating/grinding up on this week.
—-
Digging Unbreakable Kimmy Schmidt.
—-
The new BTBAM single is so fucking dope.
—-
Hopefully getting into Nemesis Games more this week.
—-
Fallout 4. Fallout 4. Fallout 4. Fallout 4.
—-
Brock Lesnar is returning to RAW.
—-
Did I mention we are meeting with a realtor this week?
—-
SAM-OMEGA really wants to see Jurassic World. So we shall.
—-
My summer class started today. Seat of my pants teaching, ya'll.
—-
That's…That's me. What are you folks looking forward to this week? Enjoying? Consuming? Consummating? Hit me.