Hulk Hogan might be the villain in 'Expendables 4'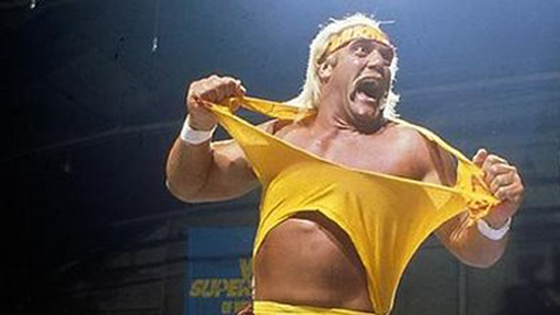 I've only see the first Expendables. Only the first, because it fucking sucked. And nothing has given me any indication other than the sequels were somehow worse. But fuck. If Hulk Hogan is riding into the next installment, I might have to see it.
Although "The Expendables 3″ didn't exactly ignite the box office last year, Sylvester Stallone apparently thinks there's an audience for a follow-up — and he may even have a villain in mind.

Appearing recently at the Body Pro Expo in Birmingham, England, pro-wrestling veteran Hulk Hogan revealed he's spoken with Stallone about playing the heavy in "The Expendables 4."

"We're trying to figure out a way to maybe turn me into the most evil man in the world," said Hogan, who made his movie debut in 1982's "Rocky III." "Y'know, Stallone gave me my first break, and he's been a great friend. We had a great conversation, talking about the possibilities. Can I still run, can I still jump? Well, not as fast or not as high, but I think Hollywood could find a good stunt man to help me out."

Lionsgate has yet to announce development of "The Expendables 4," but there is a television miniseries in the works.