Robert Kirkman ('Walking Dead') working on 'Transformers' spin-off and sequel films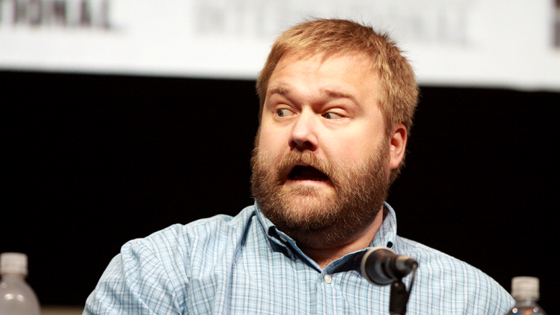 Robert Kirkman is the guy behind Walking Dead. Now he may also be the gentleman behind unfucking the notoriously horrible Transformers franchise.
"The Walking Dead" creator Robert Kirkman has a new gig: Deadline reports that Kirkman is part of a four-team "writers' room" headed up by writer and producer Akiva Goldsman, developing its planned "Transformers" spinoff films and sequels, along with genre film veteran Zak Penn ("X-Men: The Last Stand," the "Pacific Rim" sequel), original "Iron Man" writers Art Marcum & Matt Holloway and "The Amazing Spider-Man 2″ and "Lost" alum Jeff Pinkner. More writers will reportedly be added to the team.

In late March, it was announced that Goldsman was tasked with forming a "Transformers" writers' room, in an effort to build a cohesive "Transformers" film universe, beyond Paramount's first four hit movies. Based on the enduring toys and multiple animated series, the "Transformers" franchise has proved a major success since the first 2007 entry to last year's "Transformers: Age of Extinction," which grossed $1.1 billion worldwide.

Kirkman's first entry into film — "AIR," which he executive produced and co-stars Norman Reedus of AMC's "The Walking Dead" — is scheduled for release on Aug. 14.