Matt Fraction appearing next week on NBC's 'Late Night'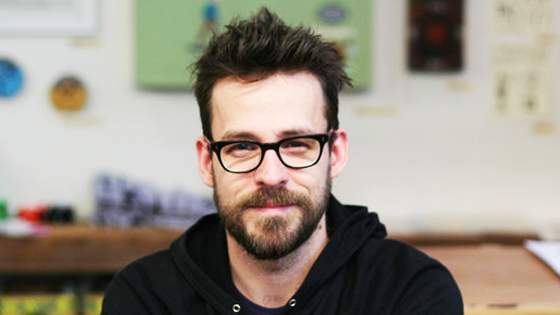 Shout out to Johnny Hotsauce for bringing this to my attention! I don't usually watch the late night talk show things. But I'm going to make an exception. It appears that one of my Lords and Saviours shall be appearing on Seth Meyers's Late Night.
Matt Fraction, writer of Sex Criminals, Casanova, Satellite Sam and ODY-C, will be a guest Thursday, May 21, on NBC's Late Night with Seth Meyers.

"Like, a guest-guest," he wrote in the latest DeConnick & Fraction newsletter. "Like, on the show. […] I have a really cool treat cooked up for the show, so — so yeah. Tune in! DVR that shit! Do whatever millennials do now, I don't even …"

Brian Michael Bendis appeared on Late Night in January to promote the premiere of thePowers television series, and to discuss Marvel's then just-announced Secret Wars. While there, Bendis recorded a backstage video in which he recommended some "gateway comics," including Sex Criminals by Fraction and Chip Zdarsky.