Monday Morning Commute: A Secret War On Planet Sunshine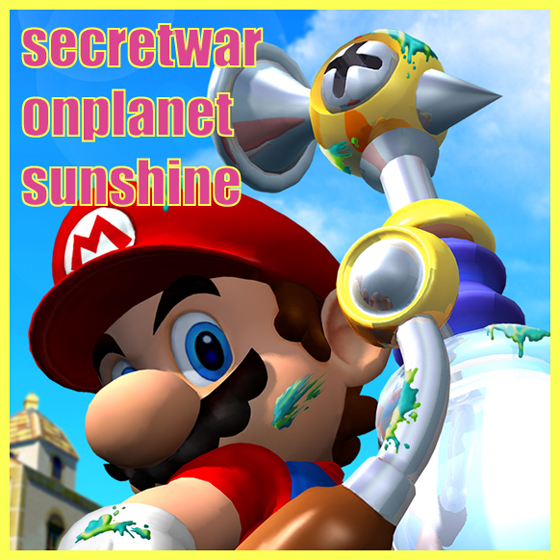 It's getting nice out, folks. The sunshine is popping here on the Northeastern seaboard of the Empire. Temperatures are in the 80s today. The sky is blue. It's almost enough to get you through the workday alone. If you're one of those people who can appreciate leaving to Sol smiling upon your face, and not lament the fact that you're indoors for eight-hours of its beauty. I am one of those people. So I'm feeling pretty fucking content, today. But that doesn't mean I ain't sweating a bunch of stuff this week. So Monday Morning Commute shall, of course, run its course. It just means that I'm going to be moderately less depressed as I toil through the week towards enjoying these arts, farts, and sundries.
—-
Playing some Borderlands: The Pre-Sequel now that I'm finished with Dragon Age.
—-
Been drinking more Diet Pepsi lately than Diet Dew. My psyche needs it. Hey, it's still caffeine!
—-
When the weather gets this nice, I just wish I could be driving a convertible in the 1980s. Rocking a mullet, and a sleeveless t-shirt. Bumping some Van Hagar.
—-
I haven't been following Avengers. But I'm going in on Secret Wars this Wednesday. My hero Johnny Hickman is penning it. All I can ask for.
—-
Anyone else really sweating Mad Max: Fury Road? Like, I'm already scrambling to make showing plans.
—-
Samanatha is away at a conference. That means I've ordered from Lisa's Pizzeria (I'm not joking) three nights in a row. Already. She's gone until Friday.
—-
Remember Mario Sunshine? I feel like I didn't appreciate that shit.
—-
Anyways folks, that is it for me this week. What are you anticipating? Enjoying? Fondling? Nursing? Let me know.