Jenny Slate and 'Obvious Child' director teaming up for FX pilot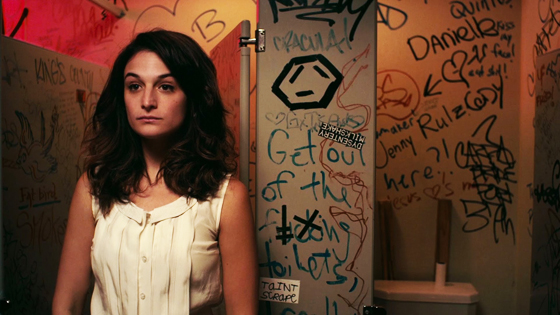 Jenny Slate. She's getting a pilot on FX, teaming up once again with her Obvious Child collaborator. Which makes me say yes. Yes! Give her all the pilots.
Answering the question of what exactly Jenny Slate is up to over at FX, the network announced today that it has ordered a new pilot that will re-team Slate withObvious Child writer/director Gillian Robespierre and writer/producer Elisabeth Holm. The pilot doesn't have a name yet, but Slate's co-star will be Ari Graynor, last seen miseducating the TV youth on CBS's mercifully short-lived Bad Teacher.

Described as an "honest comedy"—as one might expect from a creative team whose last project was about abortion—the pilot (and potential series) will center around Lou and Viv, two thirtysomething filmmakers living in New York City, and how their relationship as friends and creative partners evolves when they embark on a cross-country road trip together. Or, as the press release announcing the series puts it, "It's like Thelma and Louise—but nobody dies." Geez, spoiler alert, FX. Holm and Robespierre will write the pilot, with Robespierre set to direct.