Whedon: Edgar Wright's 'Ant-Man' script was best Marvel script ever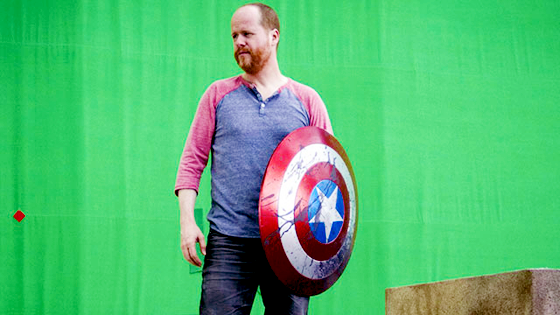 C'mon, Whedon. Time may heal all wounds, but some of us still ain't over Wright departing. Especially after that fucking terrible trailer last week.
Avengers director Joss Whedon suggests Wright's Ant-Man (which he co-wrote with Joe Cornish) actually would have been perfect for the Marvel Cinematic Universe. According to him, it was the best and the "most Marvel" script the studio ever had. Read the Joss Whedon Edgar Wright Ant-Man comments after the jump. 

Whedon reflected upon Wright's exit from Ant-Man in a chat with Buzzfeed:

[…] I don't get it. I thought the script was not only the best script that Marvel had ever had, but the most Marvel script I'd read. I had no interest in Ant-Man. [Then] I read the script, and was like, Of course! This is so good! It reminded me of the books when I read them. Irreverent and funny and could make what was small large, and vice versa.

I don't know where things went wrong. But I was very sad. Because I thought, This is a no-brainer. This is Marvel getting it exactly right. Whatever dissonance that came, whatever it was, I don't understand why it was bigger than a marriage that seemed so right.

But I'm not going to say it was definitely all Marvel, or Edgar's gone mad! I felt like they would complement each other by the ways that they were different. And, uh, somethin' happened.