'John Wick' directors are making 'Bloodshot' movie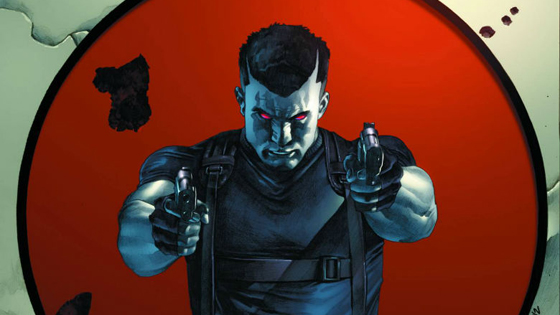 I don't know the comic series Bloodshot. But I do know that the directors of John Wick are fucking rad. So I'm going to see pretty much any action movie they're directing. I just hope this development doesn't take them off the Cowboy Ninja Viking movie they were attached to.
We recently heard that Valiant Entertainmentscored millions to turn Valiant comic book series like Bloodshot, Harbinger and Archer & Armstrong into film franchises. Now Valiant has announced a five-picture deal with Sony Pictures, which will bring two series, Bloodshot and Harbinger, to theaters starting in 2017.

Eric Heisserer (The Thing, Story of Your Life) is working on scripts for both, and the Bloodshot movie director — sorry, directors — will be David Leitch and Chad Stahelski, who made John Wick. 

THR reports that Sony's plan is to make two Bloodshot films and two Harbinger films, followed by a fifth movie uniting the two series, called Harbinger Wars.

Here are the creative teams as we know them:

Bloodshot: To be directed by the John Wick filmmakers David Leitch and Chad Stahelski, based on a script by Jeff Wadlow (Kick-Ass 2) and Eric Heisserer. Matthew Vaughn and Jason Kothari are exec producers.