'John Wick' directors sought for Chris Pratt's 'Cowboy Ninja Viking' flick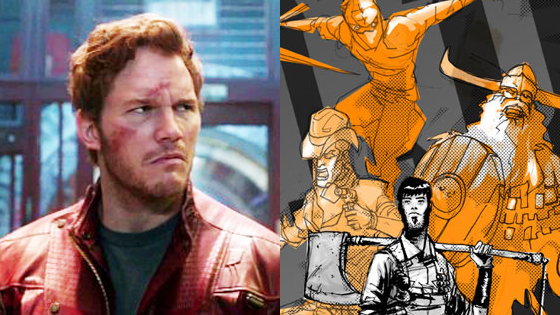 How can you get me more stoked about the Cowboy Ninja Viking adaptation? More stoked than having my binky actor in the running for the lead? Bring in the directors of last year's (maybe) best action flick.
The filmmakers behind one of 2014′s best action films could be teaming up with one of 2014′s best action stars. John Wick helmers David Leitch and Chad Stahelski are being eyed to direct Cowboy Ninja Viking, a comic book adaptation to star Guardians of the Galaxy's Chris Pratt.

More on the potential Cowboy Ninja Viking directors after the jump.

Variety reports Leitch and Stahelski have received an offer for Cowboy Ninja Viking and are now in early talks, after meeting with Pratt and getting his approval. Marc Forster was previously attached to direct in 2012, before Pratt was involved.

Based on the graphic novel by A.J. Lieberman and Riley Rosmo, Cowboy Viking Ninja centers on an experimental government program that transforms multiple personality disorder patients into lethal super-soldiers with three personalities, each with his or her own set of skills.

Pratt will play protagonist Duncan, who has the attributes of a cowboy, a ninja, and a viking. He eventually escapes and tries to track down the people behind the program.

Stahelski and Leitch worked as stunt choreographers and second unit directors for years before making their feature directing debut last year with John Wick. (Leitch was uncredited.) The Keanu Reeves thriller earned strong reviews and performed better than expected at the box office, which put the pair in demand.
Seriously. John Wick is fucking dope. Along the lines of Taken, but perhaps with even better sequences. I know, heresy. But whatever. Sign me up.