Weekend Open Bar: Lend Me A Robotic Hand!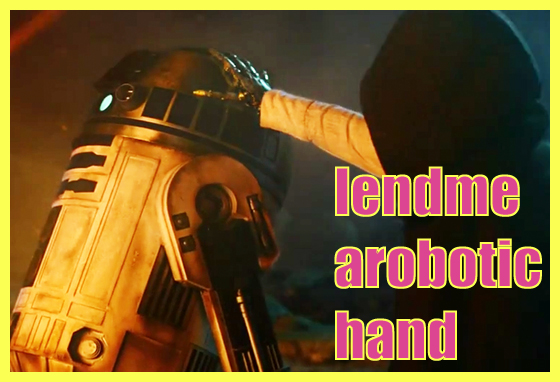 It's the fucking Weekend, yo! At least for me. I bailed on my job a smidgen early. Samantha (the bae) is getting home from a week on business in Lisbon, Portugal. So I was all like, "Yeah fuck helping the youth for the rest of the day. I'm going to get home, throw the crumbs off the bedsheets, and wash my ass." And here I am! Unwashed, and drawing the Bar doors Open. If you're new to this game, this little morsel of Omega is simple.
Gather round with the rest of the degenerates here on Space-Ship Omega and share what you're up to this weekend. Share gifs. Share what we're eating. What you're drinking, buying, fucking, feeling, licking, liking. Whatever the case may be. Join in the revelry that is two days off from being Cogs In The Machine.