Rumor: Dominic Cooper frontrunner for lead in 'Preacher' TV adaptation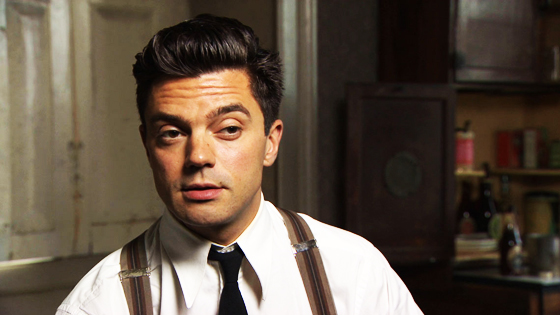 Howard Stark is going to be playing Jesse Custer? Sure! I don't see why not.
Dominic Cooper, who has played Howard Stark in "Captain America: The First Avenger" and "Marvel's Agent Carter," may be headed towards a decidedly different type of comic book-based fare. The Tracking Boardpublished an unconfirmed rumor Thursday that Cooper is the "top pick" to play series lead Jesse Custer in AMC's adaptation of acclaimed Vertigo series "Preacher," which received a pilot order this past December. The site notes that "no official offers" have been extended to the actor. CBR has reached out to representatives of AMC for comment.

Seth Rogen, his frequent collaborator Evan Goldberg and "Breaking Bad" album Sam Catlin are at the helm of the "Preacher" adaptation. One of the most celebrated comic book series of the 1990s, "Preacher" ran for 66 issues from writer Garth Ennis and artist Steve Dillon, and has seen multiple previous attempts at a live-action adaptation — both as a film and as a TV series.
I don't really have a negative opinion of Dominic Cooper. I don't know him out of his work in the MCU, but everything I've seen from him has led me to believe he's a competent actor. How do you feel?