HBO dropping standalone "HBO Now" this April on Apple devices and PC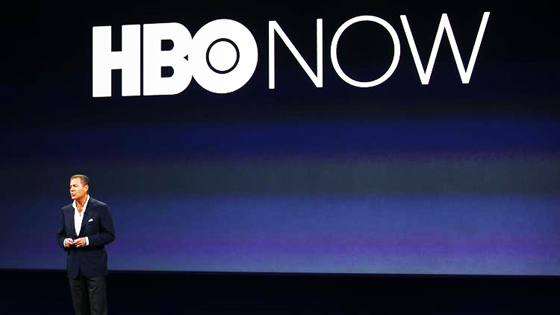 HBO is finally bringing a standalone HBO entity into the world! Provided, you know, you're not mooching off of someone else's HBO Go. Which is kinda like standalone because you're not paying for shit. Just reaping all sorts of content. Muwahaha! (Thanks Mom! Thanks Dad!) The only rub? Shit is exclusive to Apple devices and PC.
Ever since last fall's announcement about standalone HBO, many of us been fantasizing about kicking our cable boxes to the curb (preferably from a fifth-story window). Now Variety reports that the service, newly dubbed HBO Now, will be available starting next month. Despite this good news, we've had hints that nothing as perfect as HBO's original programming can exist without somekind of catch. And so, HBO rolled out its Faustian bargain: for $14.99 a month, subscribers will be able to enjoy HBO Now's "standalone" service—provided they have an Apple TV, iPad, or iPhone.

HBO CEO Richard Plepler broke the news at today's Apple's press event. "All you need to get HBO Now is a broadband connection and an Apple device," said Plepler. "When you subscribe to HBO NOW you will have access to all our acclaimed original programming — past, present and future — as well as our unmatched lineup of Hollywood blockbusters."

For those of you who don't become physically ill at the prospect of bringing Apple hardware into your home, HBO Now promises that it will be available in time for the season premiere of Game Of Thrones on April 12. And for those who demand the dignity of streaming Real Sex via your Linux Ubuntu home-media server, HBO hasn't yet made any comments to contradict its previous, totally chill stance regarding sharing HBO Go passwords.
Like. Do you think this is timed? Or are they going to be tethered to Apple for the whole of it?