Ben Templesmith adapting Lovecraft's 'Dagon'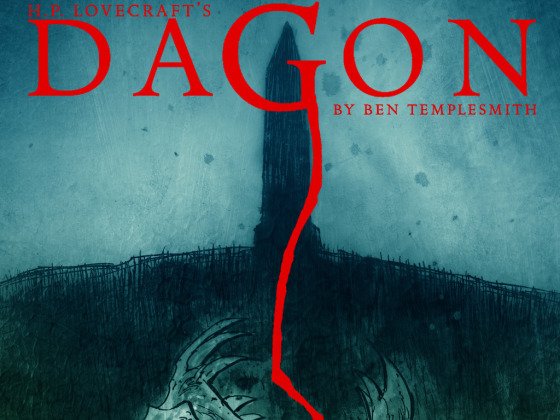 One-thousand cheers in supplication towards the Elder Gods! Ben Templesmith is drizzling his lunatic talent all over an adaptation of Lovecraft's Dagon. And I, for one, am fucking stoked.
Although he's long since departed this mortal plane, author H.P. Lovecraft left an indelible mark on people — Ben Templesmith among them.

A noted horror writer and artist in his own right, Templesmith is tackling a graphic novel adaptation of one of Lovecraft's earliest published works. Just four days after launching a Kickstarter campaign to fund the project, he's already raised more than five times his $14,800 goal. In the wake of such overwhelming success, Templesmith has expanded the graphic novel's size from 48 to 72 pages, and added in a Lovecraft portrait print with any book order.

"DAGON is a short story written by H.P. Lovecraft in July 1917 and one of his earliest published works," Templesmith states on the Kickstarter page. "The story is the testament of a tortured, morphine-addicted man who plans to commit suicide over an incident that occurred early on in World War I when he was a merchant marine officer. It's an amazingly powerful and visceral story whose concepts and creatures directly connect to Lovecraft's later and far more famous Cthulhu works."
Sign me up, bruh!