Sorkin's Steve Jobs movie is dropping October 9th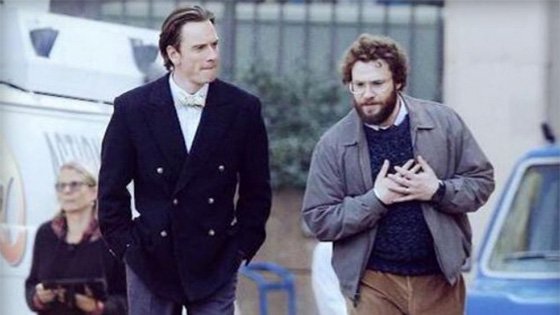 Do you have any desire to see Aaron Sorkin's Steve Jobs flick? 'Cause it's dropping October 9th.
A few days ago we got our first look at Michael Fassbender and Seth Rogen in the new Steve Jobs film, and now we've got a release date. Deadline reports that the film, written by Aaron Sorkin and directed by Trainspotting's Danny Boyle, will be released by Universal on October 9th, in time for awards season consideration.

The film reportedly spans just a handful of locations, including the first iPod keynote and the original Apple garage, some of which have already been spotted by fans. David Fincher had originally been attached to direct the film, the same writer-director pairing behind The Social Network, but after a budgetary dispute and a last-minute studio move, Boyle came on to direct the film.
I will see this movie because it is both Aaron Sorkin and Danny Boyle. But as far as burning desire to see this flick? Or nah.