Monday Morning Commute: Lowdown Sisyphus Up-Rock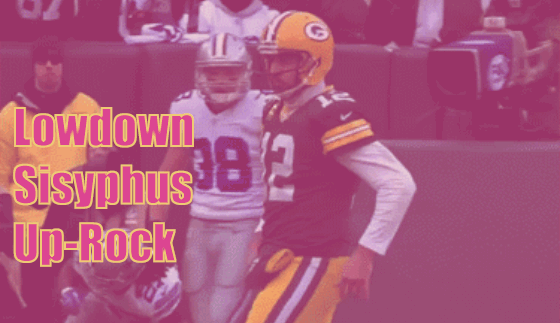 Monday, motherfuckers. Another day at the beginning of another week. For those of us on the M-F Grind, Monday heralds yet another blitz through the whirling blades of the Existential Gauntlet. But fear not, friends. The Man has peppered our lives with another Meaningless Morsels to keep us just Fat, Happy, and Distracted Enough from pulling plugs and diving into stark abysses.
These are the Meaningless Morsels I'm enjoying this week. Please share your own.
—-
SEEING FUCKING INHERENT VICE WITH RENDAR.
—-
LISTENING TO AESOP ROCK'S NEW EP.
HE RELEASED IT FOR FREE.
—-
PLAYING FAR CRY 4.
IT'S FUN.
—-
PARKS AND REC!
FINAL SEASON!
TOMORROW!
—-
ALWAYS SUNNY STARTS.
ON WEDNESDAY.
—-
BLASTING ARCH ENEMY'S ALBUM, STIGMATA.
—-
FUCKING PROLE LYFE MY FOOTBALL TEAM(S) ARE IN CONFERENCE FINALS.
—-
EAGERLY ANTICIPATING.
PLAYING YOSHI'S ISLAND WITH BATEMAN.
THIS WEEKEND.
—-
TRYING TO CORRAL SOMEONE INTO SEEING THOR-AS-ELITE-SPY-HACKER.
WITH ME.
—-
WHAT MEANINGLESS MORSELS ARE YOU — MY FRIENDS, DEAR FRIENDS — DIGGING ON THIS WEEK?