Maybe: Jeff Nichols directing 'Aquaman'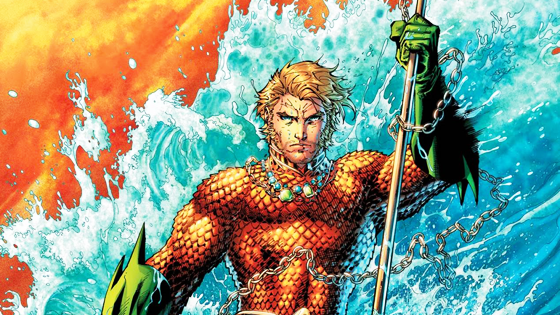 You shall not forget the fucking KING OF THE SEA ANIMALS. So here's a friendly reminder. There's an Aquaman movie coming, and it may be directed by a legitimately talented dude. (I.E: someone other than Zack Snyder. #Whatever, #LOL.)
Newly crowned King of the Seven Seas Jason Momoa may have some thoughts on whom he'd like to direct his movie, but it seems Warner Bros. has some others. The studio reportedly has Jeff Nichols lined up to helm Aquaman, due out in 2018. If true, that'd be quite a change of pace for Nichols, who is currently better known for indie dramas likeTake Shelter and Mud. Learn more about the possible Aquaman director after the jump. 

Like so many other news items to hit over the last few weeks, this one comes from the massive Sony email hack. According to The Daily Beast, Michael De Luca (co-president of production for Columbia Pictures) mentioned to Amy Pascal (co-chairman of Sony Pictures Entertainment) in an email dated October 21 that Nichols was helming Aquaman.

We don't know for sure whether De Luca's comment is true. Warner Bros. has not announced a director for the movie, and a private email from an executive at another, competing studio is hardly ironclad confirmation of anything. Moreover, since the message was sent several weeks back it's possible Nichols was in the running at one point but isn't anymore. Or even if he is, there's still time for things to change as the movie isn't due out until July 27, 2018.

As a career move for Nichols, though, Aquaman could make sense. He's gotten some great notice in the indie world with Shotgun Stories, Take Shelter, and Mud. But his next film, Midnight Special, puts him a bit outside his comfort zone — it's a sci-fi drama about a boy with special powers. If Nichols wants to kick his career up to the next level, a big-budget superhero movie would be one way to do it.
This is what the DCU needs. People outside the Snyder-Goyer Bubble of Insipidity helming movies. The company taking chances on talented but still relatively small directors ala the MCU.