Krysten Ritter cast as Marvel's 'Jessica Jones' for Netflix show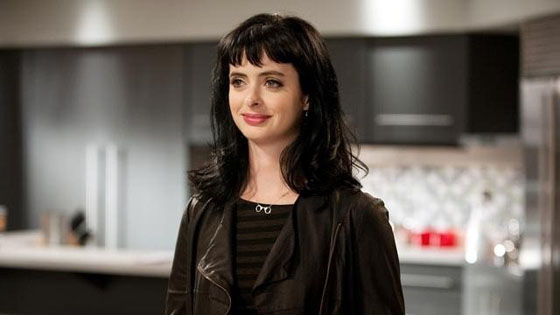 Krysten Ritter lives again! I didn't know when I would see the actress again, after you negligent pukes killed Don't Trust The B! (a seriously amusing show). But now I know! My love, my Jane Margolis, is returning in most glorious fashion. In the Marvel TV-Movie-Thing universe.
Marvel has yet to cast Captain Marvel, but they've chosen the lead of the Netflix seriesJessica Jones. Krysten Ritter, best known for her work on Breaking Bad, Gilmore Girlsand Veronica Mars, has been tapped to play the lead character. Jones is a superhero with post-traumatic-stress-disorder who retires and becomes a detective, helping both regular people as well as superheroes. Melissa Rosenberg is showrunning the series, which will be the second of four Marvel Studios is bringing to Netflix. The first, Daredevil, is almost done shooting its first season. Read more about the Jessica Jones casting below. Additionally, it's looking like Mike Colter will be cast as Luke Cage.

Deadline broke the news of Ritter's likely Jessica Jones casting. Marvel wouldn't comment as they like to announce their stuff on their own. However, we know Ritter was one of the actresses competing for the role from a few weeks back. She apparently won it when producers were won over by her chemistry with Mike Colter, who is likely to play Luke Cage.
Stoked!