'Bond 24' News: Title and cast revealed on Thursday, shooting begins next Monday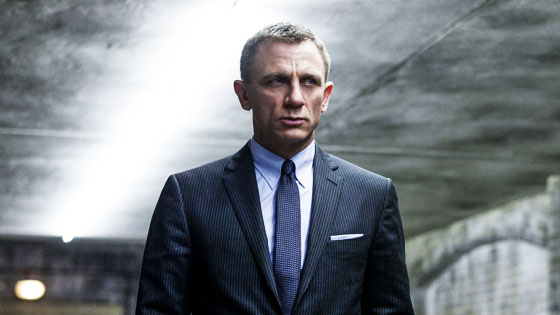 In a world of ever-expansive media hype, it takes more and more to garner the ocular-mush plates of us pop culture whores. We must be herded, constantly, like fucking goats. So it's come down to this, and I'm wallowing in it like a pig and shit: announcements that announcements are coming.
In two days, we'll finally be able to stop referring to Bond 24 as "Bond 24." The title and cast of the new Bond movie are set to be revealed this Thursday, December 4 in London. Shooting on the project will begin a few days later on Monday. Get details on how to watch the Bond 24 announcement after the jump.

The Bond 24 announcement announcement was made on the official James Bond Facebook page.

The live stream will begin 11 AM GMT (6 AM EST / 3 AM PST) at www.007.com. MGM Studios and Sony Pictures Entertainment are hosting along with longtime Bond producers Michael G. Wilson and Barbara Broccoli. It'll also be live-tweeted on the official James Bond Twitter account, @007. The event will take place at the 007 Stage at Pinewood Studios, built in 1976 for The Spy Who Loved Me.

Skyfall director Sam Mendes is set to return for the next Bond film, which has a script written by John Logan and rewritten by Neal Purvis and Robert Wade. Daniel Craigwill reprise his role as James Bond, in his fourth turn as the iconic British spy.

Also expected to return are Ralph Fiennes as M, Naomie Harris as Eve Moneypenny,Ben Whishaw as Q, and Rory Kinnear as Bill Tanner. Rumored new cast members include Léa Seydoux as a Bond girl, Dave Bautista as a villainous henchman, andChristoph Waltz as the main villain, possibly Blofeld. Guess we'll find out tomorrow if all that talk will pan out.
Can't fuckin' wait for this flick, though. Goddamn stacked cast. Sam Mendes is back. Let's do this.