NBC moving 'Parks and Rec' to Tuesdays for final season "event"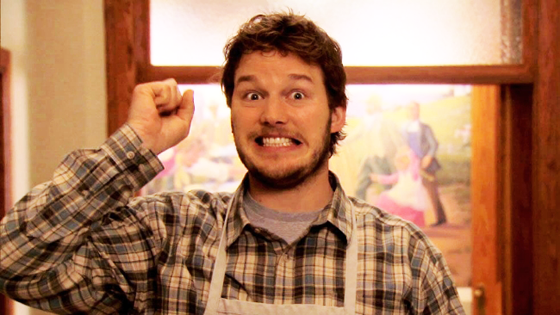 Fucking sucks that Parks and Rec is ending, man. But it'll end good. Fucking sucks that NBC is moving the show to Tuesdays for its final season, and pumping out the episodes two at a time. Burning right through them. Over in seven fucking weeks. But I'll enjoy them.
Apparently intent on reducing The A.V. Club's NBC coverage, the network is pushing out another comedy series so it can focus on a drama-based midseason programming slate. According to The Hollywood Reporter, the network has movedParks And Recreation from its usual Thursday-night time slot to Tuesdays at 8 p.m., where it will air back-to-back episodes of the sitcom beginning on January 13.

NBC Entertainment chairman Robert Greenblatt touts the move as an opportunity to "'eventize' the final season to maximize the impact of these episodes, which really do take the show to a new level." Greenblatt says that rescheduling the show to Tuesday was intended to give the hour-long series finale, which he calls "a very special hour of television," the largest audience possible. But playing two episodes a week will reduce Parks And Recreation's final season to a mere seven weeks. That feels more like a burn-off than a gala event, even if it does get to replace The Voice.

In conjunction with dumping Tina Fey's Unbreakable Kimmy Schmidt onto Netflixand canceling the Adam McKay and Will Ferrell-produced Mission Control before it hit airwaves, it certainly seems as though NBC is attempting an image makeover. No longer the comedy nerd sitting in the corner discussing old SCTV sketches with no one in particular, it will move forward as a new, super-serious network defined by its spies, cops, and serial-killer cops.
I don't really know what to make of Parks and Rec ending. Or I guess I do, but I just don't want to look the reality in the eyes, yet. Darkness. A lack of Dwyer. Darkness.