DC's 'Suicide Squad' News: Jared Leto in final talks for Joker, film will shoot in Toronto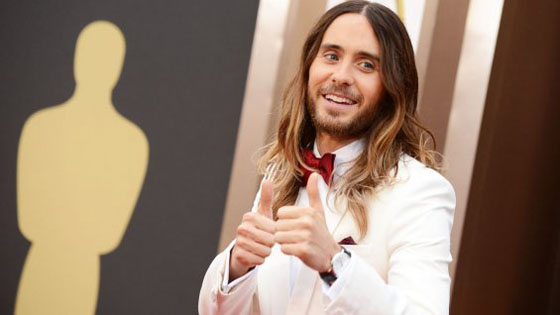 I don't know why, but the idea of Jared Leto playing The Joker does the seemingly impossible for me. It makes me actually care about something going on in the DC cinematic universe. I know — I know — I'm probably alone.
David Ayer's Suicide Squad will be shooting in Toronto.

The big-budget actioner, with a working title Bravo 14, has booked into Pinewood Toronto Studios for pre-production starting in February. The Furydirector will then have the cameras rolling on the Warner Bros. and DC Entertainment feature from mid-April to September in and around Toronto.

Jai Courtney, Tom Hardy,Margot Robbie and Jared Leto are in the final stages of talks for roles. Colin Wilson is producing.

Read more Jared Leto On His Rumored 'Suicide Squad' Joker Role

The Suicide Squad team, also known as Task Force X, was created by Robert Kanigher and Ross Andru, and first appeared inBrave and the Bold No. 25. Its most recent iteration includes the characters Deadshot, King Shark, Captain Boomerang and Harley Quinn.

The DC property about convicted supervillains who are given a chance to redeem themselves through dangerous missions has been in the works for some time at Warner Bros.
What about you folks? Let's ignore the fact that we have no faith in DC's movies in general, and discuss the specifics. Can you see Leto doing a good job as the Joker?