'Breaking Bad' director Michelle MacLaren developing and directing 'Wonder Woman'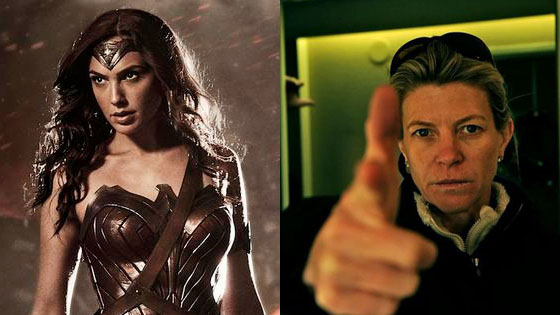 Well, shit! Here I was thinking that DC's cinematic universe was cursed to be populated with intellectual effluent like Zack Snyder. But along comes Michelle MacLaren to direct Wonder Woman, giving me hope at least momentarily. Fuck yeah!
According to The Hollywood Reporter, Michelle MacLaren has signed on to direct and develop Warner Bros.' "Wonder Woman" film starring Gal Gadot. The director will reportedly work with as-yet unnamed writers on the project to develop a script.

MacLaren was first reported as a frontrunner to direct "Wonder Woman" earlier this month, when she was cited as having several meetings with Warner Bros. about the film. Her body of directorial work includes a number of critically acclaimed television series, including "The Walking Dead," "Game of Thrones" and "Breaking Bad." She was also an executive producer on "The X-Files."

With MacLaren in the driver's seat for "Wonder Woman," she is representative of a rare instance of a female director heading up a superhero film. Patty Jenkins came closest most recently, originally slated to direct Marvel's "Thor: The Dark World" — she was replaced by Alan Taylor after leaving the project due to creative differences. In 2008, Lexi Alexander directed "Punisher: War Zone," based on the popular Marvel vigilante.
I'm pretty stoked for this. How feel you?