HBO's sci-fi western 'Westworld' dropping in 2015; got dope cast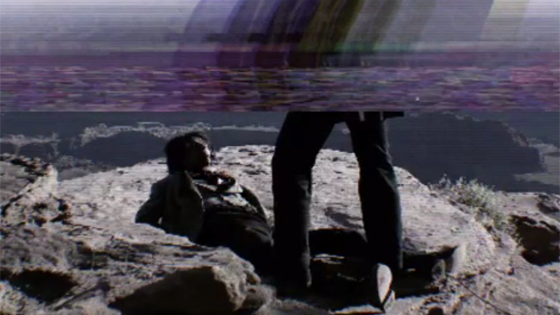 HBO is throwing some serious weight behind its upcoming sci-western, Westworld. It's got itself a serious fucking cast, big name creatives behind the project (Johnny Nolan, Abrams), and an order for a full season. And if that ain't enough, it's got itself a weird viral marketing campaign. Which goes together with J.J. Abrams like peas and poorly-executed mystery box reveals.
Looks like HBO was really happy with J. J. Abrams and Jonathan Nolan's Westworld pilot, an adaptation of Michael Crichton's 1973 novel of the same name. News of the pilot first came out over a year ago; today, accompanied by some bizarre tweets (and the Vine, above), HBO has confirmed that Westworld will be given a full season order and will debut next year.

The premiere episode was directed by Jonathan Nolan (Interstellar co-writer and, yes, Christopher's brother) and co-written by both Nolan and Lisa Joy. The series will star Anthony Hopkins as an inventor who runs a futuristic theme park full of lifelike androids. According to THR, James Marsden, Evan Rachel Wood, and Thandie Newton will portray the androids and can be killed and replaced frequently, giving everyone a chance to play multiple characters. (The cast reportedly signed multi-year deals.) Ed Harris, Miranda Otto, and Jeffrey Wright will also star in the series.
They had me at sci-fi western. How about you folks? Additionally — anyone read the novel?