Jordan Peele writing and directing horror flick, 'Get Out'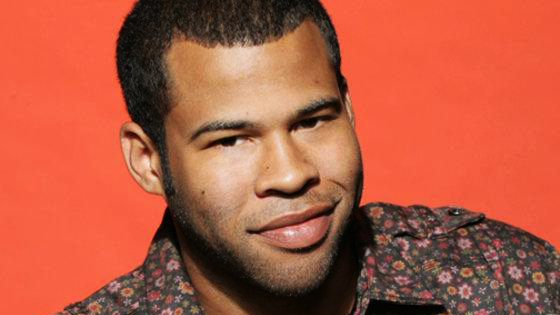 Key & Peele is like, my favorite fucking thing going lately. Completely obsessed with their absurd humor, funny wigs, and cultural insight. However, when I think of them, I definitely don't think "writing and directing horror flicks." But that's exactly what Jordan Peele is doing.
For the past three years, Jordan Peele has succeeded in making us laugh as one-half of Comedy Central's Key and Peele. Now he wants to make us scream.

Peele is set to write and direct a horror film called Get Out. While this will be his first attempt at straight-faced horror, it's not that crazy a leap. His many horror-influenced sketches on Key and Peele have demonstrated that he his way around the look, feel, and traditions of the genre. Hit the jump for more on the Jordan Peele horror movie.

Peele dished about his new horror movie Get Out to Playboy (via Badass Digest).

I've been spending the first half of my career focusing on comedy but my goal, in all honesty, is to write and direct horror movies. I have one that I'm working on with Darko Entertainment called Get Out – I don't want to say too much about it, but it is one of the very, very few horror movies that does jump off of racial fears. That to me is a world that hasn't been explored. Specifically, the fears of being a black man today. The fears of being any person who feels like they're a stranger in any environment that is foreign to them. It deals with a protagonist that I don't see in horror movies.

(We had already known that Peele and Darko had a horror project brewing, but this is all new info.)

How Peele will handle less comic material remains to be seen. But if nothing else, the themes should be right in his wheelhouse. Black male protagonists are so rare in horror, it's a running joke that "the black guy always dies first." Who better than Peele, whose show tackles contemporary racial issues with subversive humor each week, to try and correct course?
Whatever. Consider me fucking stoked! The two comedians display more than a mastery of genre tropes on the show, and I imagine Peele will be able to employ that knowledge when making this flick.