Adam McKay probably directing a Marvel movie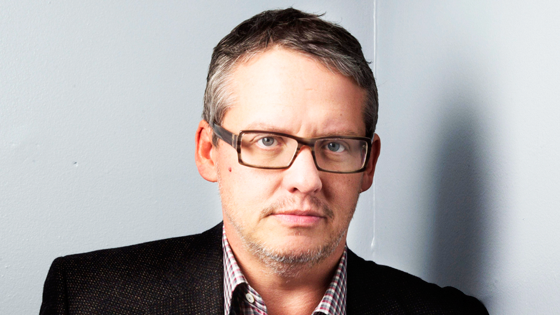 Adam McKay directing a Marvel movie? Makes sense. The Leviathan is enormous. Its consumptive needs are never-ending, all-expanding. Slowly but surely all talent of even marginal measure will be subsumed into its corpus. The exceptions shall prove the rule. This Leviathan is the Never Ending Comic Book Movie Monster.
Back in the hectic days of summer, Adam McKay was named as one of many possibilities to replace director Edgar Wright on Ant-Man. Ultimately, McKay didn't wind up taking that gig — Peyton Reed did – but he did stick around to help with rewrites. And now it seems McKay is angling for the chance to direct a Marvel movie of his own.

In a new interview, McKay hinted he may have a new job with Marvel in the works. Though this being Marvel, he was naturally pretty light on specifics. In any case, hit the jump for the Adam McKay Marvel quote.

McKay teased his possible Marvel movie in a chat with Crave Online. "I'm starting to get into the early stages with Marvel." He continued:

I just did a big rewrite on Ant-Man with Paul Rudd and had such a great time working with them that we're kicking around ideas. But yeah, maybe I would take on one of the characters so we haven't locked in anything, but discussions are definitely going on.

At this point in his career, McKay is mostly known for directing comedies starring Will Ferrell, e.g., The Other Guys, Step Brothers, Talladega Nights, and the two Anchormanmovies. A big superhero movie would be a change of pace for him, even after his work on the Ant-Man screenplay.

But Marvel has a way of finding talent in unexpected places. Few would have pegged You, Me and Dupree directors Joe and Anthony Russo as obvious choices for Marvel, but they knocked it out of the park with Captain America: The Winter Soldier. Now they're set to return for Captain America 3 and are rumored frontrunners for Avengers 3 and 4.
Submit. For it is going to consume us all.