Ethan Hawke now rumored for 'Doctor Strange' lead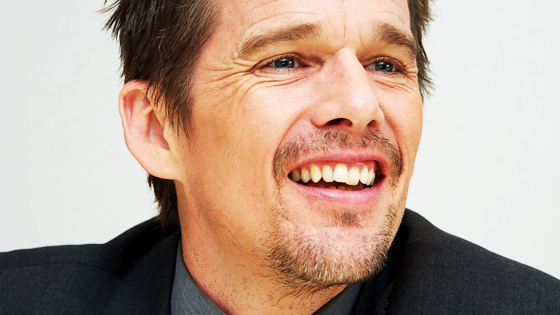 Apparently nailing down Joaquin Phoenix for a Marvel role is fucking impossible. Dude was rumored to be rockin' Banner back in Avengers. Didn't happen. Now it appears weird-but-righteous-dude ain't committing to Doctor Strange. This has led to this latest rumor, which purports that the studio is kicking the mystical tires on Ethan Hawke. Offering him the lead and shit. Well then.
When last we left the role of Marvel Studios' Doctor Strange, Joaquin Phoenix was in "final talks." That was in late August, but Marvel has yet to make an official announcement about the casting. So we wait. Now, a new name is in the mix, reportedly contacted after Joaquin Phoenix wouldn't make things final. That name is Ethan Hawke, the star most recently seen in Boyhood.

Hawke starred in director Scott Derrickson's 2012 hit, Sinister, so he has a relationship with the director. He also has that wise gravitas needed for the role. But is this real? We explore the Ethan Hawke Doctor Strange rumor after the jump.

The news came from the site This is Infamous, which isn't exactly Variety, but the writer seems confident:

Ethan Hawke is their new guy, having offered him the role on Friday. I hear Hawke accepted the job over the weekend, and things have quickly progressed into contract talks, with a six-picture deal being what Marvel is hoping to lock him into.
Thoughts? I'd fucking love Phoenix. FUCKING LOVE IT~! But Ethan Hawke is an unexpected, and in my opinion, welcomed alternative.