'Saints Row' creative director peacing out for Valve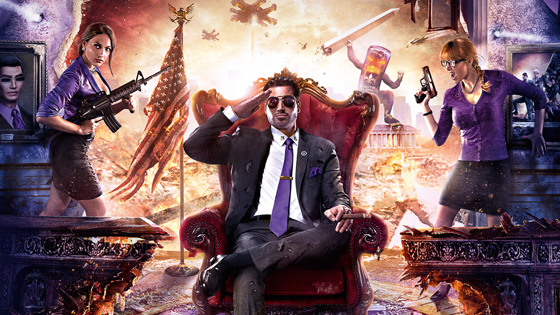 Saints Row is losing its creative director. Irreverent, offensive, Smartest Dumb Game In The Room. Saints Row is like me in video game form. And I imagine a lot of the game's vibe is due to Jaros, the aforementioned director.
After ten years at Volition, creative director Steve Jaros announced he's leaving the Saints Row studio to join the team at Valve Software. Jaros, who was at PAX Prime showcasing upcoming Saints Row 4 standalone expansion Gat out of Hell, enthused on Twitter about contributing to Saints Row and his "life changing" time at Volition. He added it was time to move on to "new adventures" at Valve, though he didn't specify what those adventures would entail.

In other words, expect the portal gun to get a dubstep attachment soon enough. As for Volition, the Deep Silver studio's working with High Voltage Software to bring Saints Row 4to PS4 and Xbox One on January 27, 2015, with Gat out of Hell releasing on the same day for last-gen, current-gen and PC.
BummerCore. But hey. I imagine creative people need new creative outlets to plunge their creative-sticks into after a while. So bless thee, Jaros, and may the fruits of your new labors be wonderful.