DC Comics 'Teen Titans' TV series may hit TNT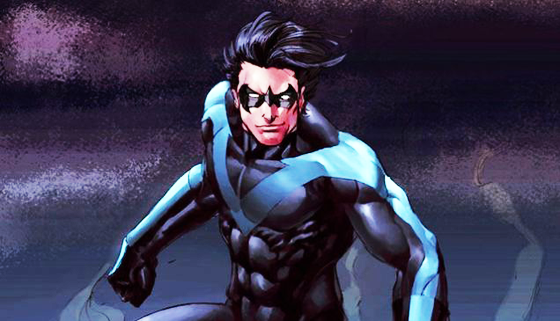 I think Teen Titans is probably the DC franchise I know the least about. Outside of that Adam Warren jam from a few years ago. So I'm pretty agnostic about the news that DC may be bringing the franchise to TNT. At the very least it'll apparently start my Batman, Dick Grayson.
Were you unsatisfied with the likes of 'Arrow,' 'The Flash,' 'Gotham,' 'Constantine' and potentially 'Supergirl' solidifying DC's grip on live-action TV superheroes? Good news! According to a new report, DC and Warner Bros. have pitched a 'Titans' TV series (yes, those Titans), which as we speak nears a pilot order at TNT. Yes, TNT.

Per Deadline, Akiva Goldsman and Marc Haimes are running point with the potential new 'Titans' series, which awaits an official pilot order while TNT undergoes something of a regime change. According to the report, the new series would follow Dick Grayson, who emerges from the shadow of Batman and ditches the Robin title to become Nightwing, leader of "a fearless band of new Super Heroes including Starfire, Raven and many others."

Utilizing the 'Titans' for their own live-action series might prove DC and Warner Bros.' most perplexing superhero property to date, considering the manner in which the various cinematic and TV properties have largely steered clear of one another's continuity and characters. If you'll recall, early on saw 'Batman vs. Superman' rumors claiming Nightwing would have a role in the film, while more recently, frequent 'Titans' member Cyborg was seemingly all-but-confirmed for the inevitable 'Justice League' lineup. Even CW breakout 'Arrow' had previously been denied use of the Dick Grayson character, despite producers' interest in incorporating Nightwing.

Goldsman would executive produce the 'Titans' TV series, with Haimes acting as co-executive producer for Warner Bros. TV's cable division Warner Horizon.
Anyone feeling this? Anyone?