Oculus Rift consumer version arriving by summer 2015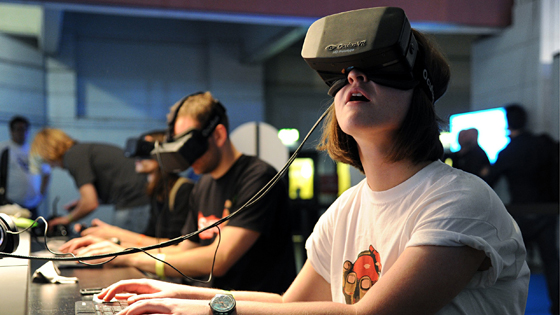 The Virtual Reality Distracticaust which promises to finally fully sublimate thinking in the name of all-consuming virtual distraction is coming, folks! I suppose you can tell my anxieties regarding the Oculus Rift, whose consumer version is due to arrive by next summer.
The virtual reality future is now! … is what you'll be able to say next summer, according to TechRadar. The site reports that VR start-up Oculus will launch the first consumer version of the Rift VR headset sometime in mid-2015.

We say "first" because according to TechRadar, Oculus will be launching the consumer version of the Rift as a public beta, with limited quantities available only through the company itself – no retailers. Oculus co-founders Palmer Luckey and Nat Mitchell told Eurogamer earlier this month that the consumer version will mark a significant upgrade – higher resolution, 90Hz or higher refresh rate – at a price somewhere between $200 and $400.
I mean, I know that certainly great things will come out of the Rift. And I've always tried to condemn the users, not the technology. But goddamn if it doesn't make me twitch and worry about everything Bradbury et al. have been warning about us for years.